daystate395,
I've found the bolt itself is pretty slick and operates smoothly as it is but it sure wouldn't hurt to polish it and be sure to clean the ID of where the bolt slides in the receiver. Some good lube on it after a cleaning helps some also. I think what makes the Regal a little harder to cock is a combination of the heavy hammer spring, the magazine actuator and the hammer itself being drug back in the hammer body, probably in a slight bind since the cocking lug is on top. I've have mine apart several times to inspect and lube and have never found that "one" cure for the Regal's cocking characteristics. I would start by pulling the hammer and spring and inspect the hammer for any rub spots and see if you can find a corresponding spot inside the hammer body that is causing that. Also de-burr and polish the hammer cocking lugs groove. I used some fine sand paper like 1000 grit. You'll have to pull the receiver and barrel off to get the other components that need to be looked at like the magazine actuator. I also polish it with the same fine sand paper and some polishing compound that came with the dremel set.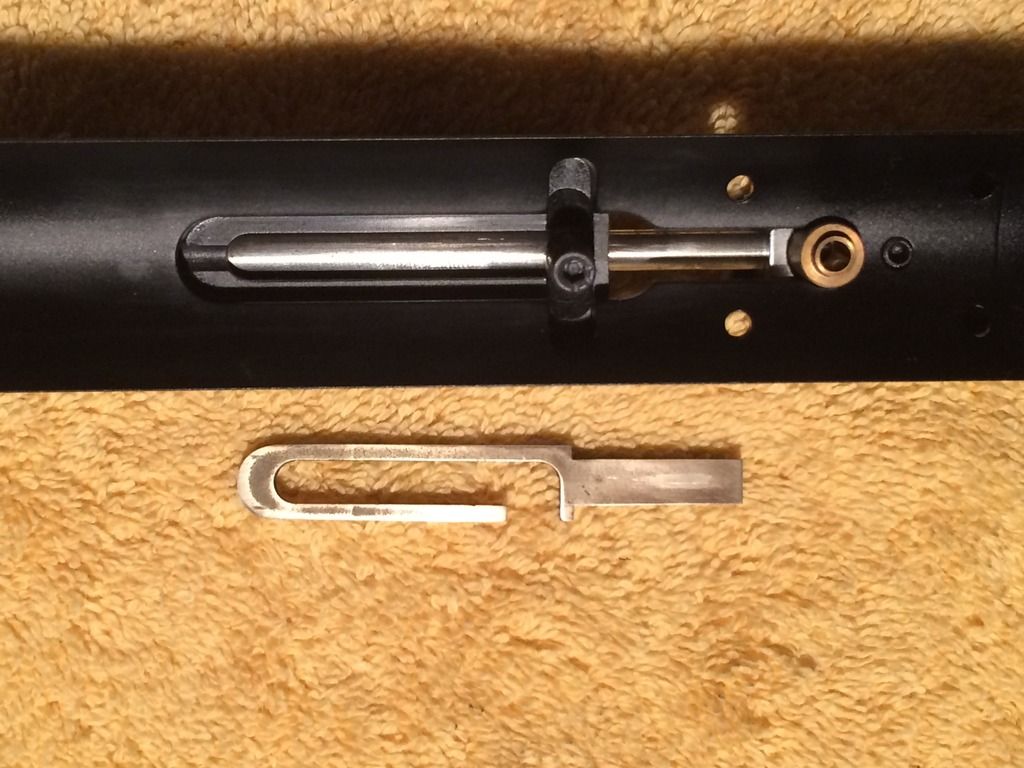 There's also a small spring loaded plunger that operates the magazine actuator. Check it as well.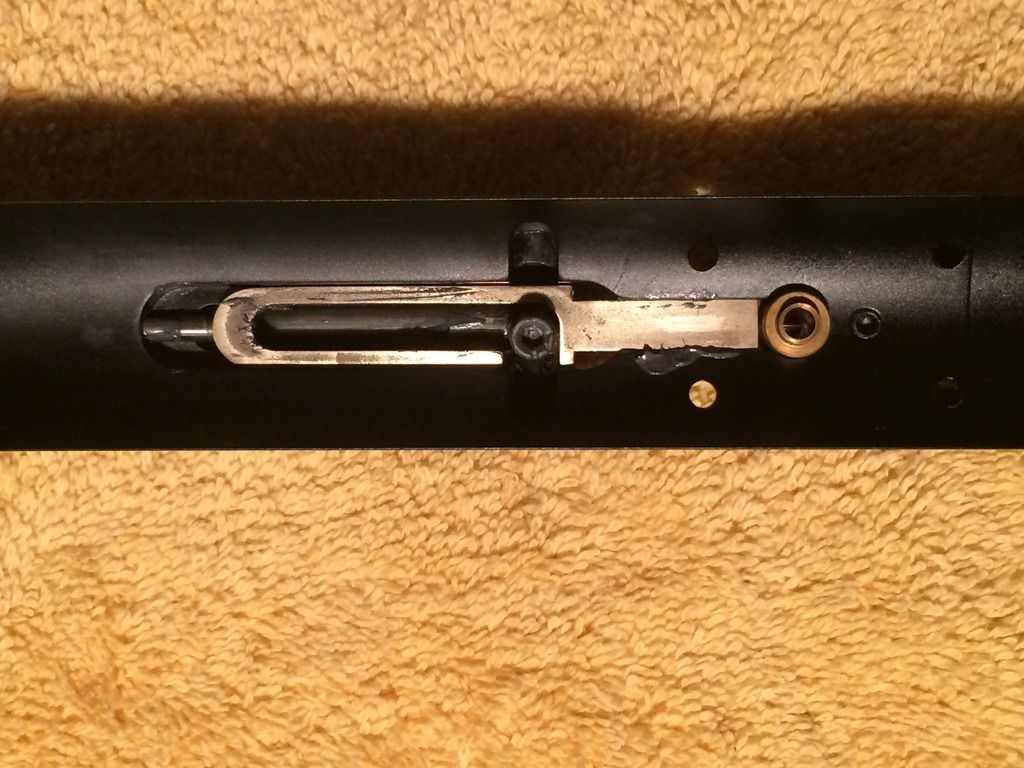 Here's a photo of the hammer cocking lug screw and the groove it slides in, check it for rough edges.
The last time I had mine apart I lightly lube the bolt, actuator, and cocking lug groove but just cleaned the hammer and the hammer body and went back together completely dry there. I've tried different lubes on the hammer from light machine oil to moly paste to dry lube and it seems eventually they all cause problems.
This is currently what I'm using on all my air guns for lube. Its GPL 215.
Mine is currently cocking better than it ever has. Hope this helps and don't hesitate to ask questions.
Jimmy